Slab Casting
Sarclad Strand Condition Monitor's (SCMs) are widely recognised as the world's leading off-line continuous slab caster measuring systems, which provide rapid and accurate measurement and assessment of critical strand parameters essential for the production of high quality steel.

Strand condition measuring systems are installed onto the dummy bar chain in place of the dummy bar head and are passed through the caster strand during machine outages. Measurements are collated and recorded automatically from on board sensors which is then downloaded via a cable or Wi-Fi to a laptop for analysis and presentation.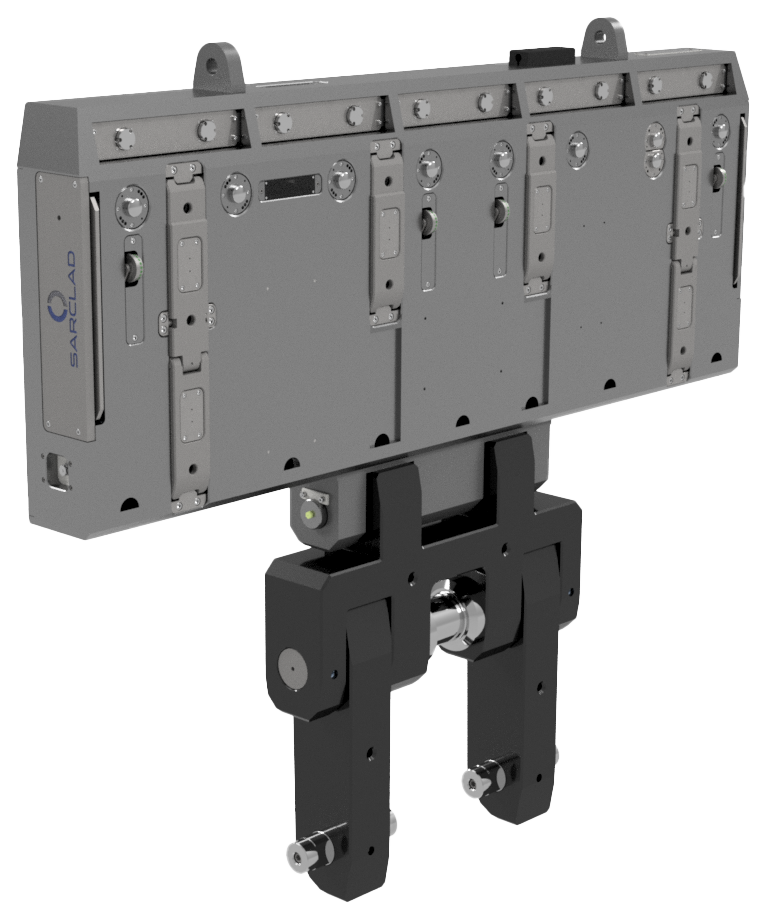 The comprehensive range of measurements offered by SCM systems include; Roll gaps, roll and segment alignment, outer roll condition, roll bend, roll rotation and water spray analysis.

With the use of these systems, mechanical caster strand parameters can be monitored and maintained to ensure that quality cast slabs are efficiently produced, while sub-standard and scrap product is reduced.
Benefits of SCM 
Proven technology and performance

Bi-directional caster measurement from any start position

Durable and robust design

Caster thickness measurement from 55mm to 450mm+

Custom design for customer specific caster parameters

Accurate and repeatable measurements

Improved slab quality

Reduced slab breakouts and bleeds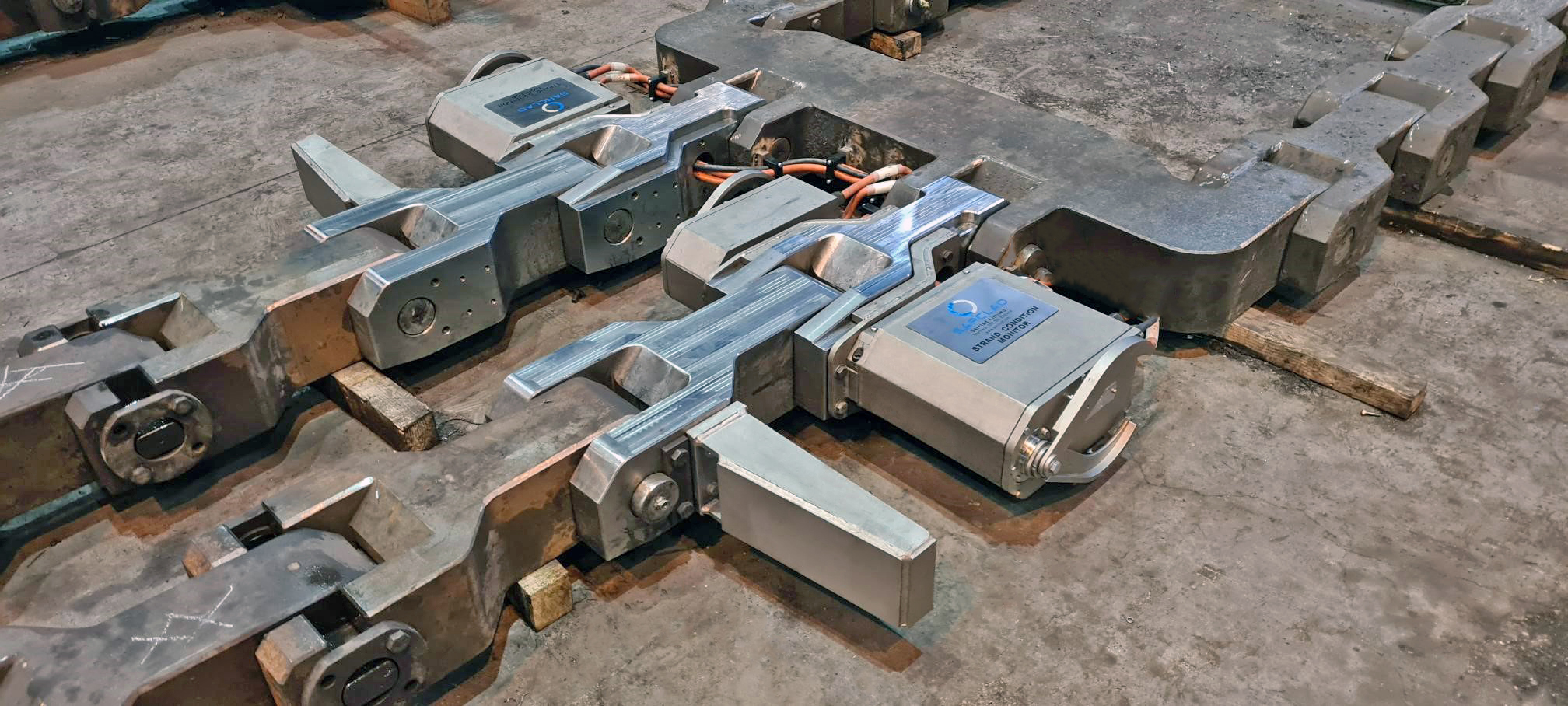 The In-Chain Strand Condition Monitor is a precision on-line measurement system for continuous casting machines. Each In-Chain SCM system is designed for seamless integration with the continuous casting process, providing caster roll gap measurements during the start of every cast sequence.

Performing frequent caster measurements without interrupting the production schedule allows the end user to plan preventative maintenance activities, maximize the casting process efficiency and significantly improve caster performance.
Benefits of On-line In-Chain SCM
Reduce caster downtime

Reduce sub-standard product

Improve product quality

Minimise risk of breakouts

Maximise production time

Accurate measurements every time

Modular design

Operator friendly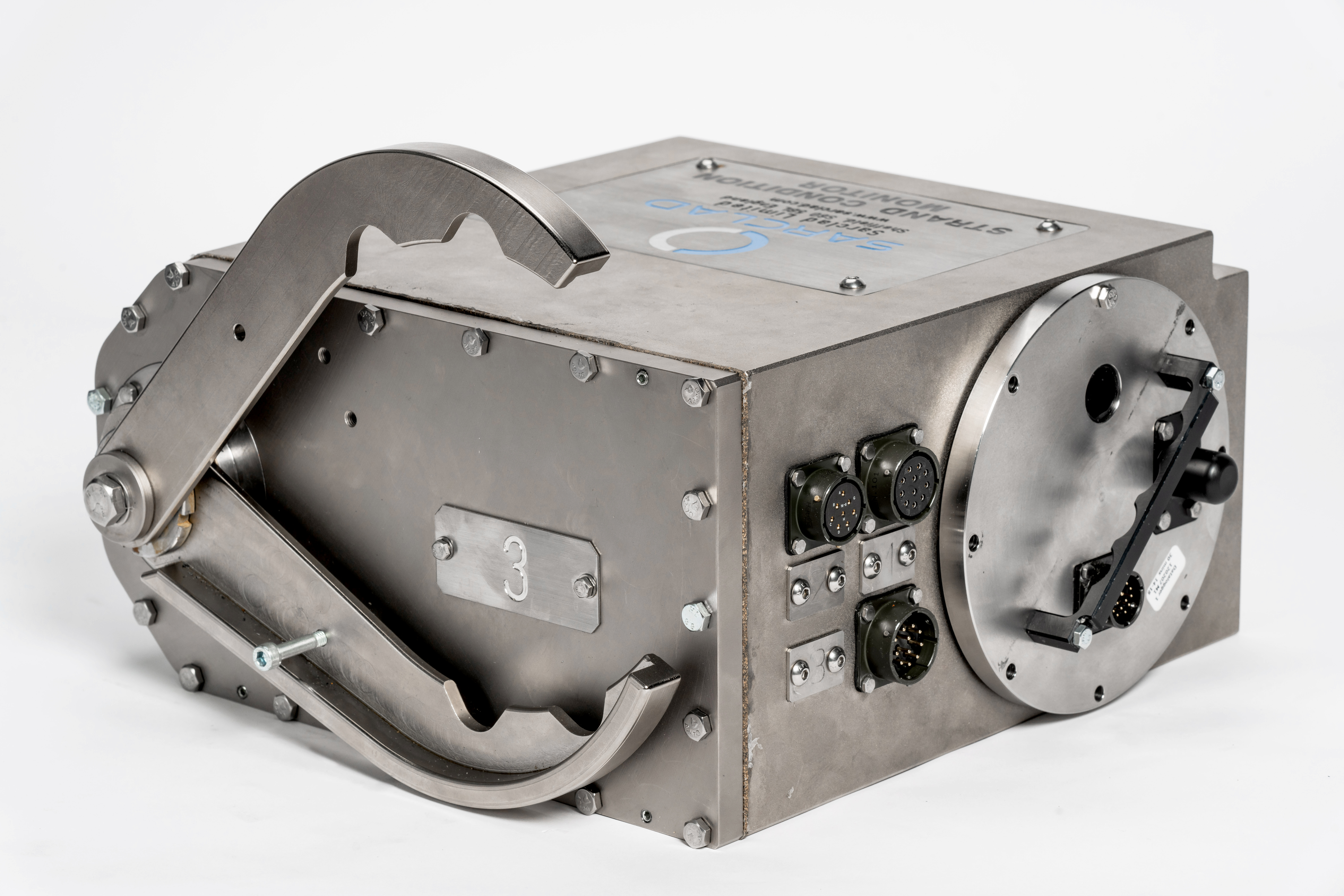 The Complete Package: Off-line SCM + On-line In-Chain SCM
Optimise your continuous casting production with the Sarclad off-line and on-line caster monitoring equipment.
The Sarclad caster monitoring systems compliment each other by combining the multiple measurements offered by the off-line SCM with the increased measurement frequency offered by the In-Chain SCM. Using both systems offers the most comprehensive caster monitoring solution, allowing the end user to identify existing problems and also prevent future failures.