Rolltex MSA
The Rolltex Multi Servo Array is Sarclad's state-of- the art, premier EDT offering. The MSA delivers unmatched roll texture control for surface critical strip applications such as automotive external panels

Two of the world's leading steel suppliers have chosen Sarclad's latest EDT roll texturing technology for their flagship plant expansions. ArcelorMittal Nippon Steel (AM/NS) has chosen the newly-launched Rolltex MSA 72 for their Cold Mill No.2 expansion in Hazira, India. Sarclad's Rolltex MSA technology operates a Multi-Servo Array to deliver the highest levels of texturing performance. The 72-electrode MSA machine selected by AM/NS features two texture heads as shown below, each with 36 individually controlled electrodes. Steel Dynamics Inc. (SDI) has also selected Sarclad's Rolltex MSA for their state-of-the-art mill investment in Sinton, Texas. The Rolltex MSA 36 features a single-sided texture head, which can be expanded to 72-electrode capacity by adding a second texture station in the future.

The ground-breaking texturing efficiency generated by MSA technology enables unrivalled accuracy, speed and consistency of surface texture on the roll and ultimately on the strip. Sarclad Rolltex MSA is the ideal choice for aluminium and steel flagship plants looking to increase volume and control of surface-critical strip into applications such as exposed automotive panels.
Unique texture head array design

All 36 electrodes in each array individually controlled

Electrodes work together as a team, avoiding risk of stripes or bands if one electrode fails

Texturing performance step change versus standard EDT :

Higher Peak Counts (RPc) +30%
Better consistency +25%
Faster texture times -30%
Longer roll campaigns with EDC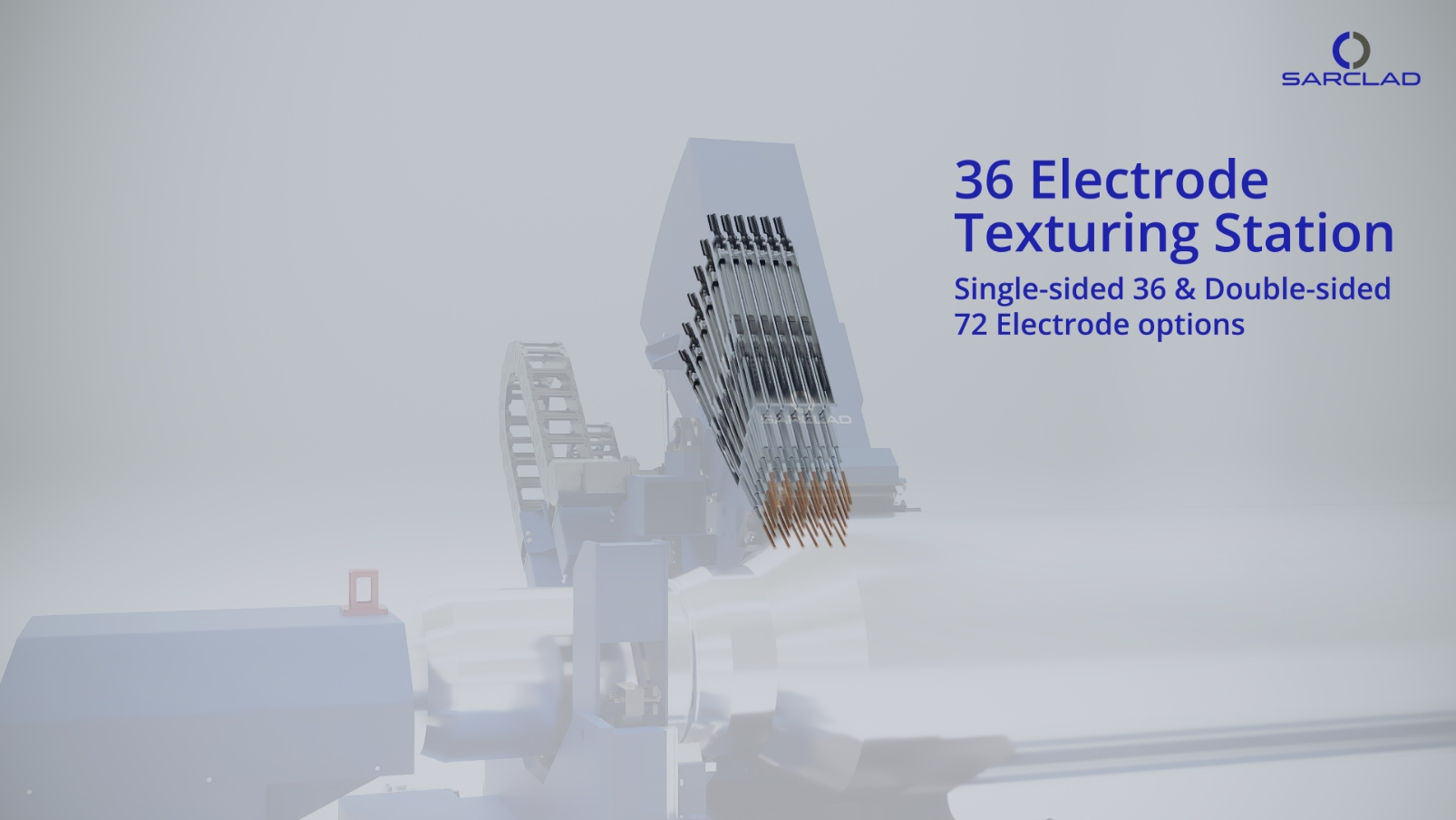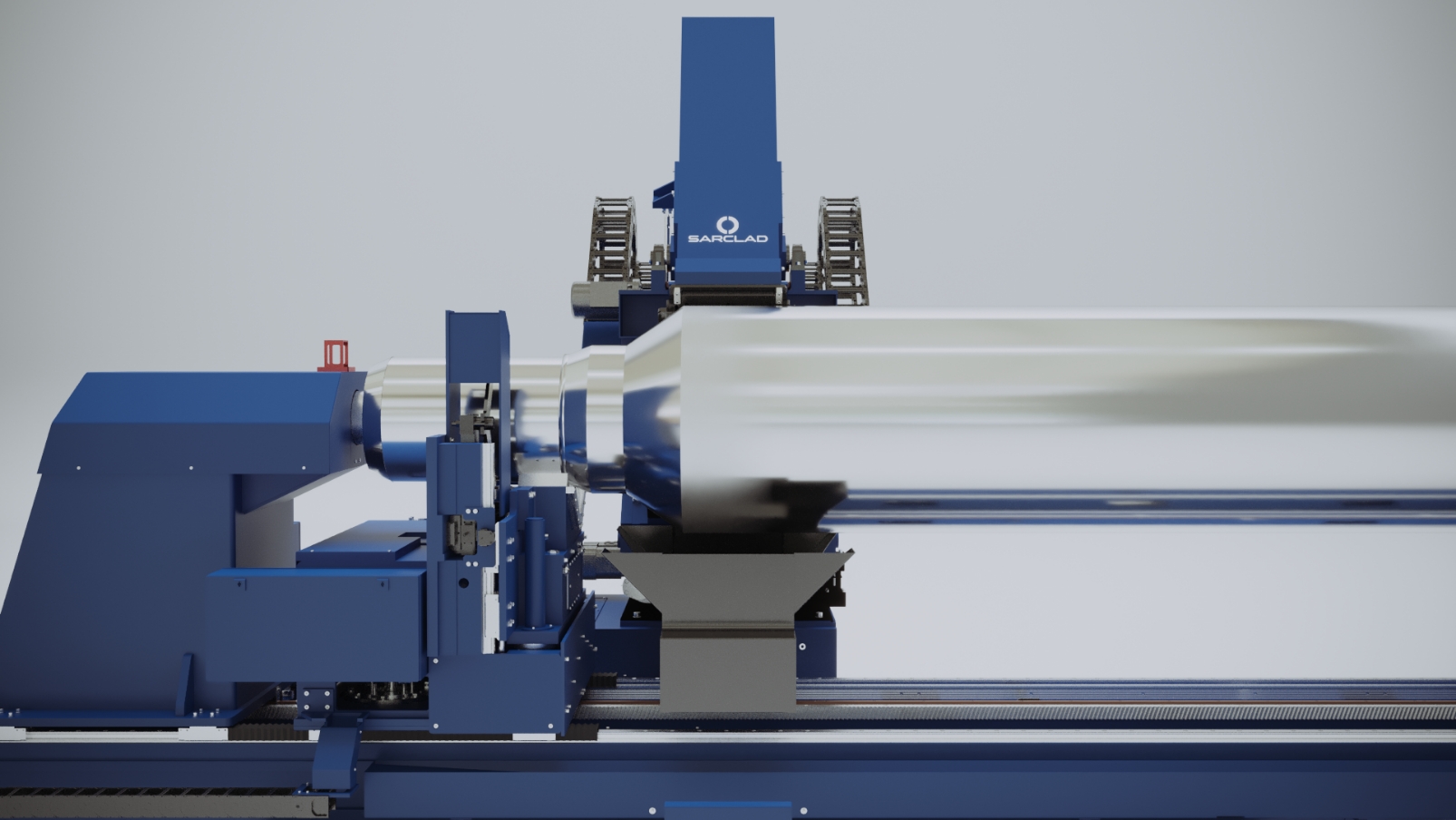 Capacity (Rolls p.a. approx)
| | | | | |
| --- | --- | --- | --- | --- |
| 3,438 | 5,313 | 6,875 | 8,438 | 10,625 |
Texture Time Mins: 1650 X 450 @ 2.5 Ra
Consumable Cost $ Per Roll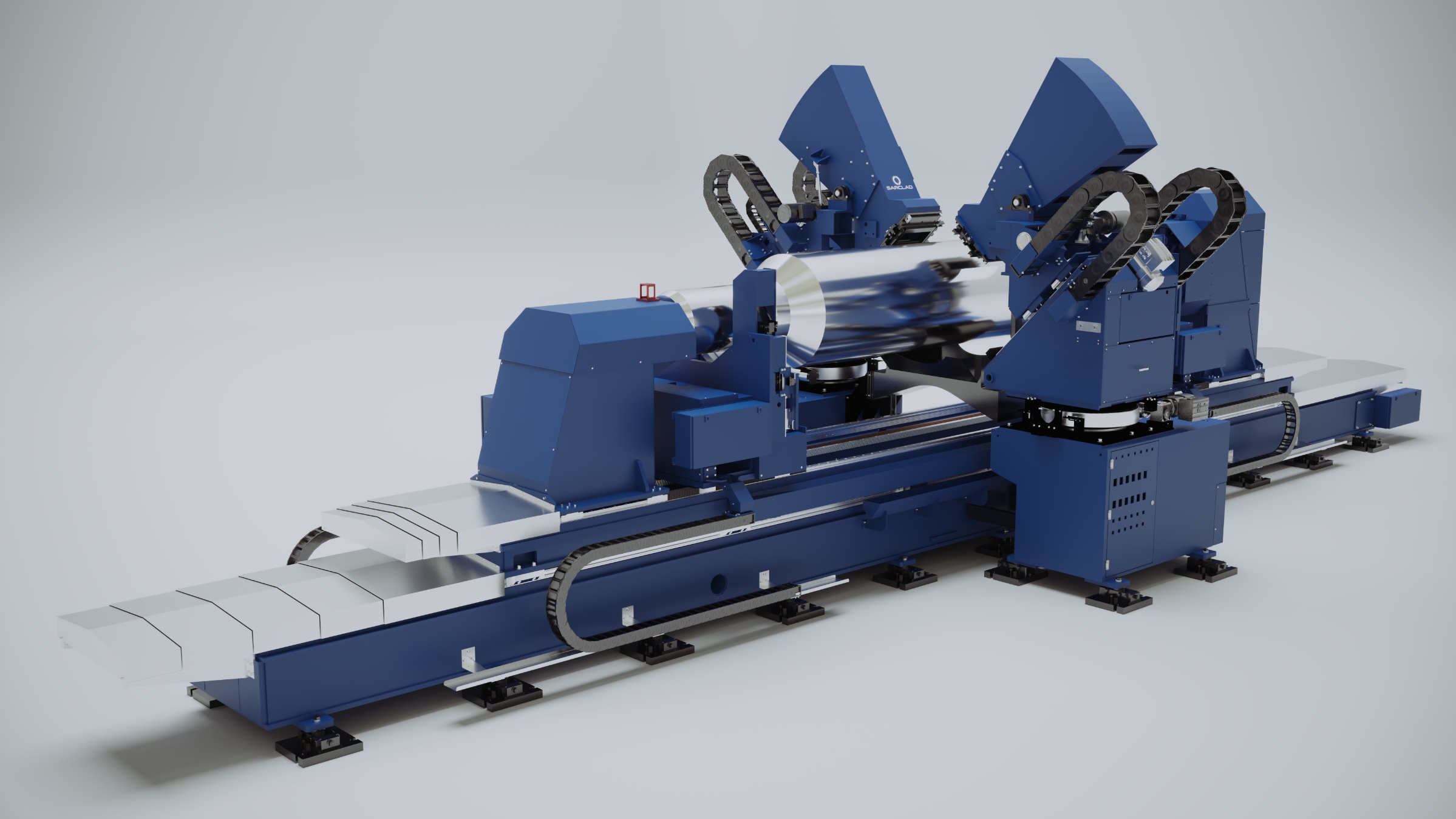 Capacity (Rolls p.a. approx)
3,438   5,313   6,875   8,438   10,625
Texture time mins : 1650 x 450 @ 2.5 Ra
80           0          38            0           27
Expandable
Yes         Yes         Yes          Yes         No
Consumable cost $ per roll
13.6        12.9       12.4       12.0       11.6