Bloom Casting
Bloom Strand Condition Monitoring systems are installed onto the dummy bar chain and are passed through the caster strand during machine outages. Measurements are collated and recorded automatically from on board sensors which are then downloaded via a cable or Wi-Fi to a laptop for presentation and analysis.

SCMs are compatible with medium to large bloom casters with a section size of 250mm² /10" and above.The use of an SCM enables the end user to monitor and maintain the mechanical caster strand parameters and hence assist in the efficient production of quality bloom products.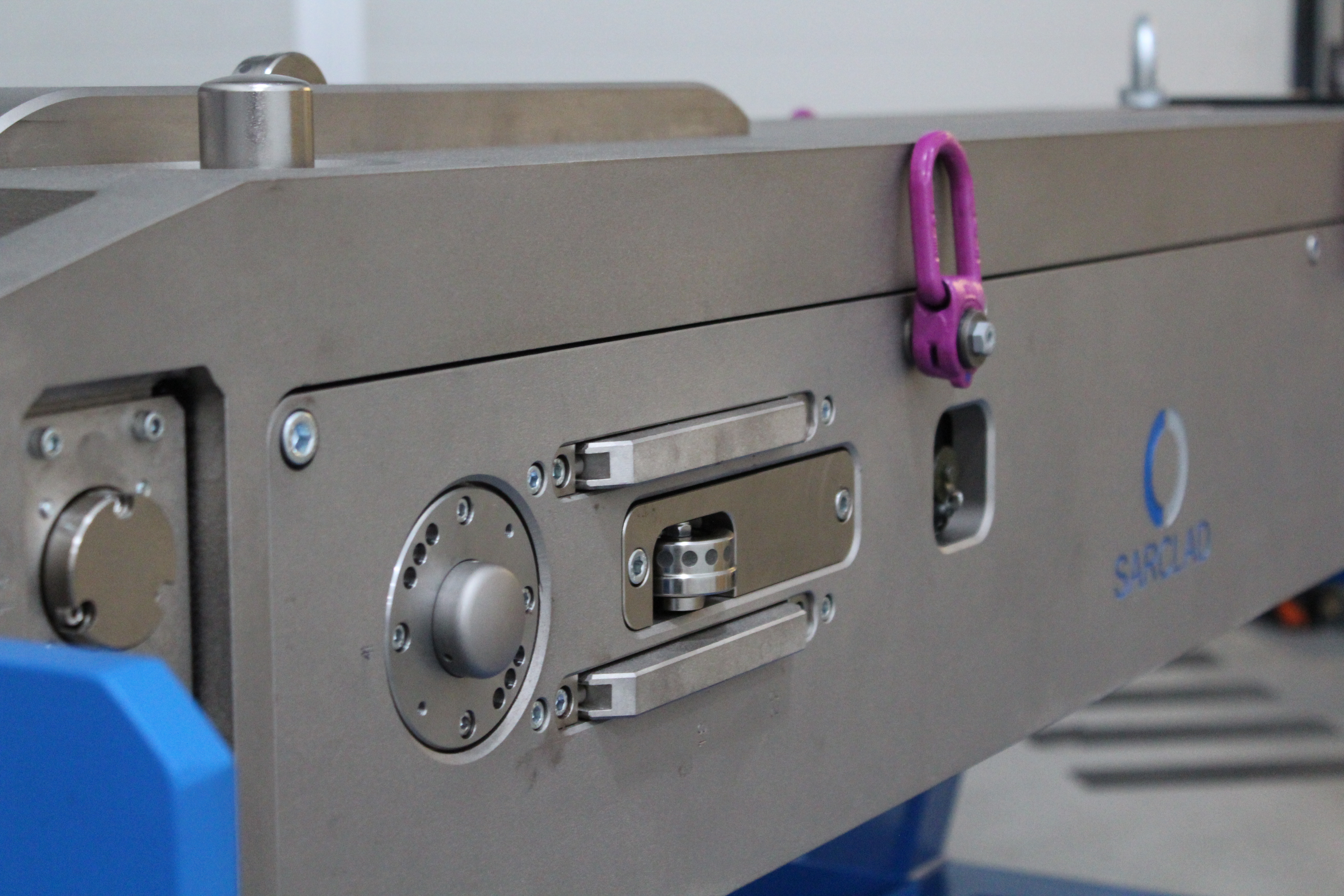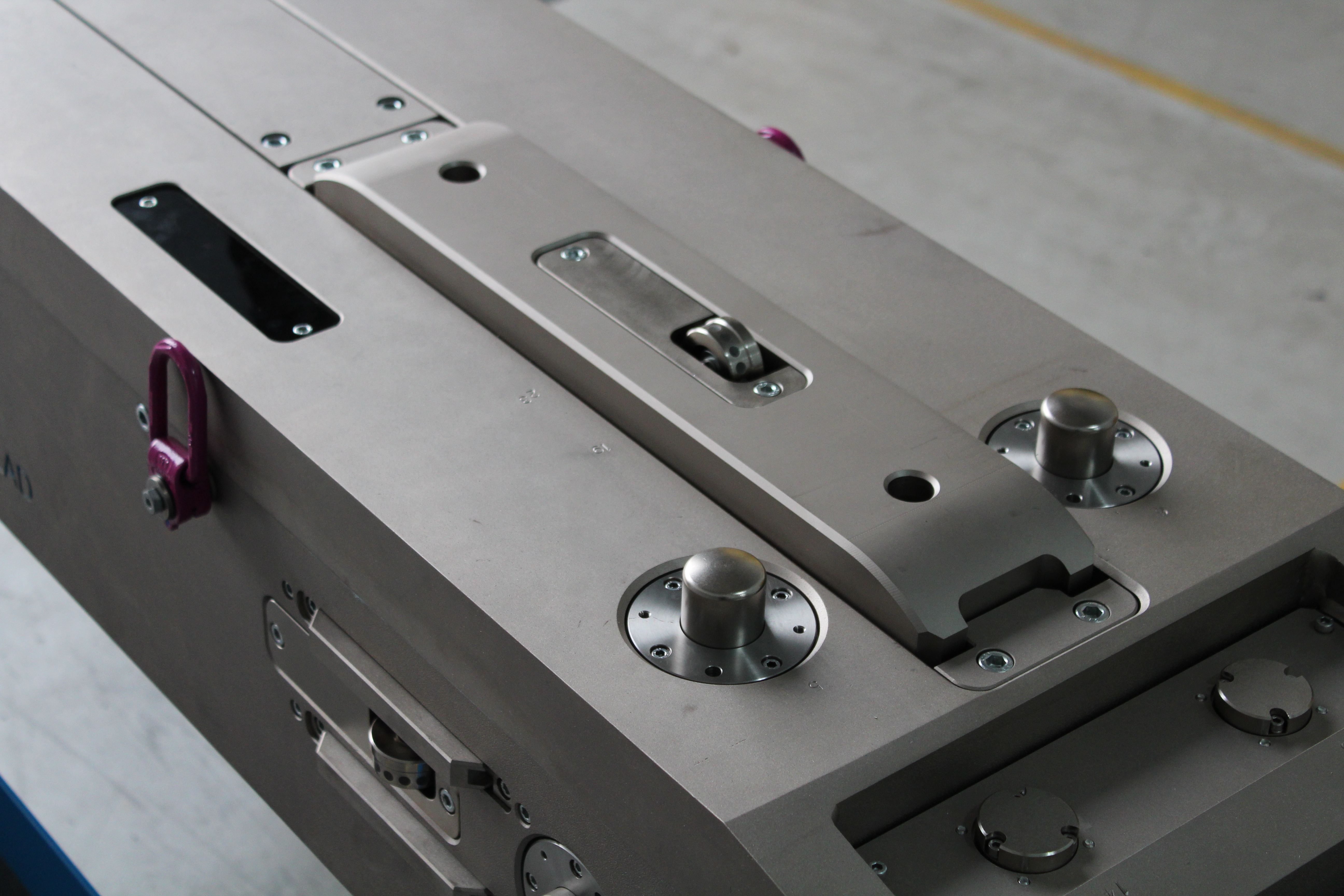 Sarclad can design, supply and install strand condition monitors for these medium/large Bloom casters offering a comprehensive range of caster measurements.

The comprehensive range of measurements offered by Bloom SCM systems include; roll gaps, roll and segment alignment, outer roll condition, roll rotation and water spray analysis.

With the use of these systems, mechanical caster strand parameters can be monitored and maintained to ensure that quality cast slabs are efficiently produced, while sub-standard and scrap product is reduced.
The images presented are 300mm² bloom SCM being commissioned in 2023
Benefits and Features of Bloom SCM 
Provides rapid & accurate measurements of the critical strand parameters

Focuses maintenance activities

Prediction of failures

Reduces caster downtime

Reduces slab blackouts and bleeds

Improves caster operation & efficiency

Bi-directional caster measurement from any start position

Durable and robust design

Bespoke design for specific caster parameters